Right folks, let's get straight onto the three top picks for Challenge #448, in numerical order:
I picked this card, made by Granne, as it's a very clever, pretty simple (if you are artistic with layouts and colours) way to create a super and very effective card - using either circular punches or dies. Love it and a great way to use up snippets of course!

Really lovely Christmas card from Lesley - using lots of snippets too. I do love that Lesley even created stencils using the snowflake dies - and those mittens - SO cute! Sweet colours as well, HOW can Lesley always make it look so effortless?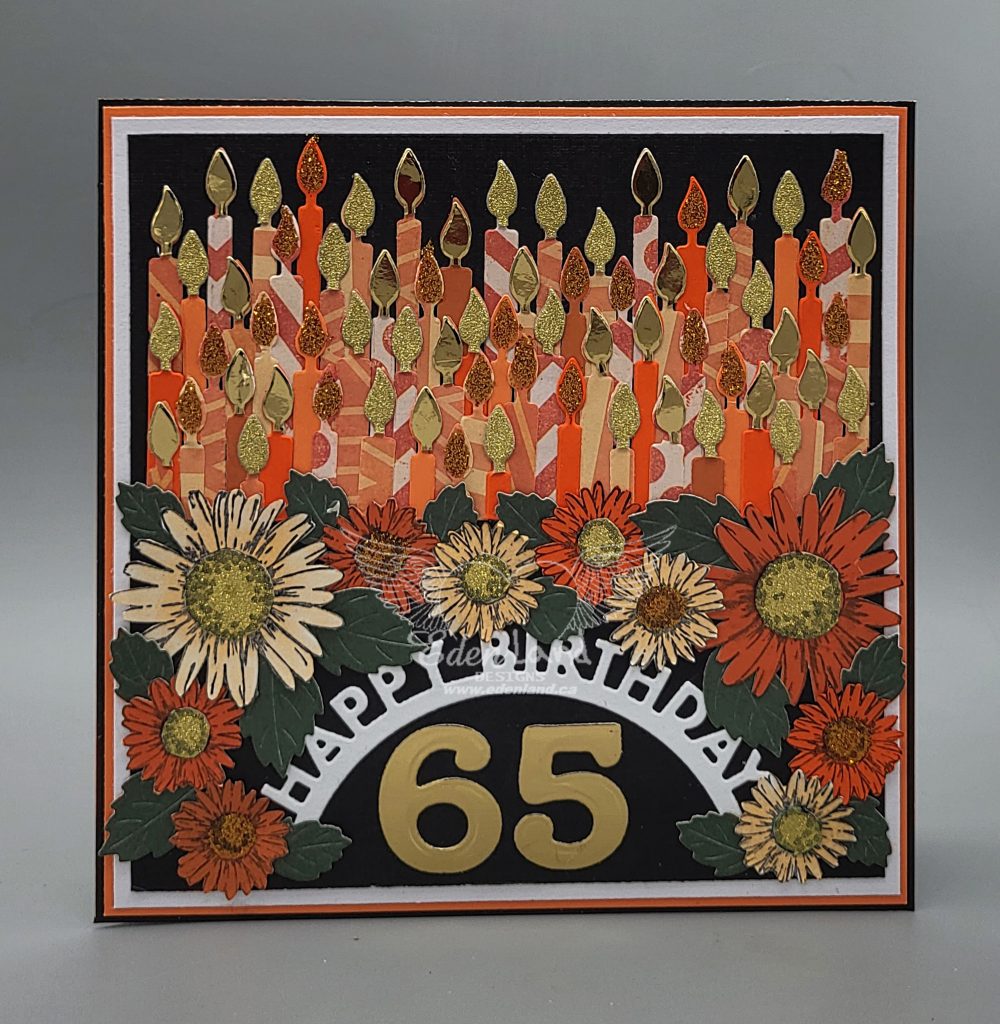 Oh WOW - what a card! Susan S really came up trumps with this totally fabulous 'crammed full of candles' card! It is SO gorgeous - all 65 of them - great work Susan! That is taking snippets well above the bar - and also your patience I suspect.

We had so many fabulous entries once again - it certainly gets much harder to choose as the challenges go on. You are all so talented and we do love to see your entries - sharing how snippets can be used very effectively.

The randomly drawn winner of a 'dandelion clock' embossing folder, also stamps by Whimsy and Your Next Stamps is:
Straight out of the 'trap' like a greyhound - Susan's name popped right out as wanting to be in the prize draw - and so thanks to Mr Random - she won! A 'pick' as well as the winner of Challenge #448's prize in the draw! How cool - a double whammy!

To claim your prize, please send an email using the Snippets Playground email address shown on the RH sidebar, with PLAYGROUND WINNER (or similar) in the subject line. Please add your FULL NAME above your home ADDRESS so that I can copy and paste it for speed and ease.
The current snippets challenge is being hosted by Sarn and still has almost a further week to run - just scroll down to the previous post to find it. There's a nice prize to be won as well!
Love from Di and Dudley