We had a really healthy number of entries for Challenge #421 - 52! Yay, that's brilliant! Let's get straight onto the top picks - four this time as I just couldn't whittle it down to three:
A really lovely snippets card, made by Val. I love the design and colours, so pleasing on the eye, it's elegant and yet fun at the same time - very clever work! I do love how the black sentiment ties in so beautifully with the vase, just as the flowers do with the piece of pink behind the sentiment. So balanced, yet not regimented!

Carol L brought this gorgeous card to share with us and there's absolutely no doubt that it's a snippets card of course! Love the clever herringbone panel and even the heart shaped letter 'O' in 'LOVE' had a piece of the patterned paper as an infill, pulling the card together so well. Little details like that are delightful!
Oh how I love this card, made by Christa! The image is immediately recognisable as an Anita Jeram illustration for The Colarado Craft Company - always so delightful. The pretty floral paper works so well with the smaller patterned pink paper backing and fishtails, I love the 'off the page' circle and the final touch of the pull out tag is just perfect!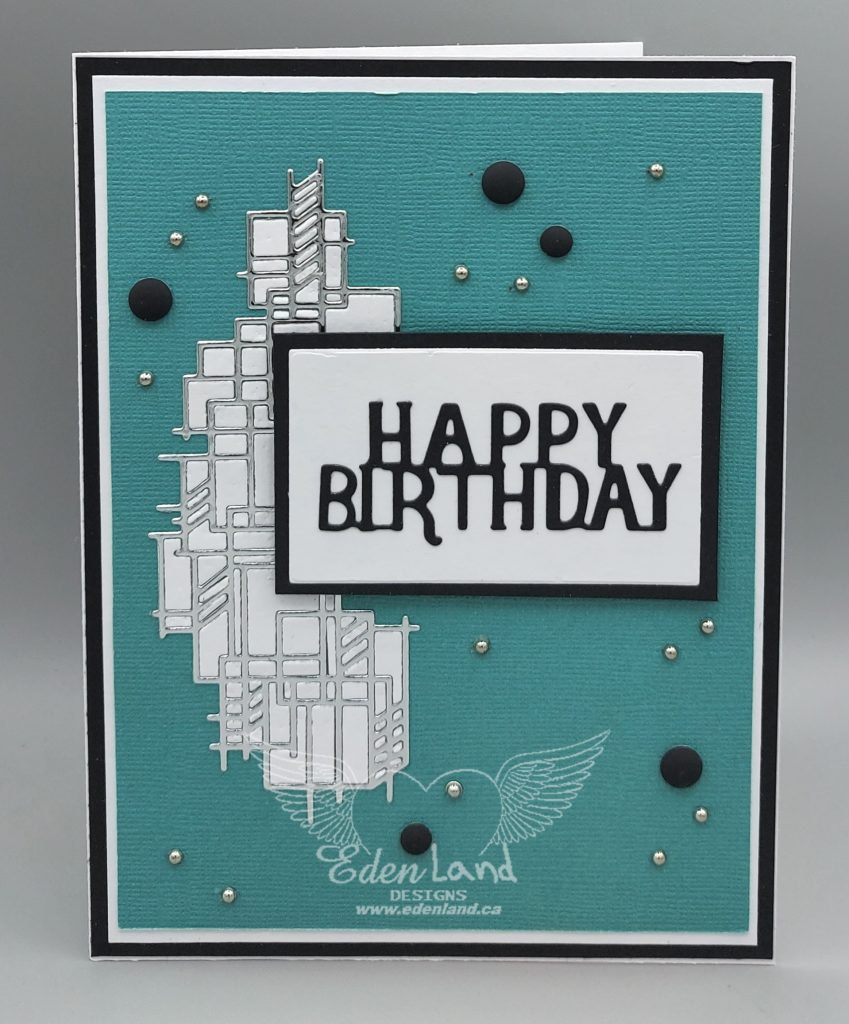 And last, but not certainly not least, we have a terrific card shared with us by Susan S. It doesn't have to be for a male of course, but the lovely clean lines and abstract look are so perfect for a chap in these colours. One thing that really tickled me is that all those little pieces of white in the silver abstract outline were painstakingly added in by Susan ...... one by one!

The randomly drawn winner of the Uniko 'Floral Vines' set of stamps and a Clearly Besotted 'Frame It Die Collection' is:
Alison C
Well done Alison! I know you'll have a lot of fun using your prize - come back again and show us what you make, ha - and perhaps have another win!
To claim your prize please send me an email using the NEW Snippets Playground gmail address shown on the RH sidebar, with PLAYGROUND WINNER (or similar) in the subject line. Please add your FULL NAME above your home ADDRESS so that I can copy and paste it for speed and ease.

The current snippets challenge still has almost a further week to run - just scroll down to the previous post to find it. We have a special Guest Designer running amok and causing mayhem in the Playground for the current challenge - need I say any more?

Dudley hasn't been into any serious mischief, but it did cross my mind that I've never told you about one of the really endearing traits of a Havanese. They walk with a pronounced wiggle! It's nothing to do with hip issues or such, it's just an inbuilt trait! It's so cute to see him from behind when he's out on his lead - and just when he's walking around the house as well. People have stopped me before now to comment on his 'endearing gait' when he's walking. I do wonder if Darnell's Nellie walks the same as the breed is very close? So one of his pet names is of course 'Mister Wiggle-Bottom!
Love from Dudley (Mister W-B) and Di xxx