Welcome to the NEW Snippets Playground!

I can't tell you how excited I am to welcome you to our new Snippets Playground home! The motto 'Snippets Playground - where the sun is always shining' has such a happy ring to it!
Dudley is proudly marching around in his new 'security guard onesie' - and I have no doubt at all that Sarn is already settling into the new (and bigger) tree house and very probably brewing up some illicit 'hooch'.
The idea for this new blog was actually suggested to me by Loll way back in 2016. Times change and I began to think, with my health track record, about 'what if I can't do the Playground challenges for some reason'. The loss of our much loved friend Kath was most probably the final push I needed to take up Loll's kind offer and split the Snippets Playground away from my personal blog. And I'm so glad I did - what a fabulous job of designing the new Playground Loll has done as well - huge thanks! It's opened up a brighter and less worrying future for the Snippets Playground and I'm both delighted and relieved.

I will still be running my own blog (Pixies Crafty Workshop) of course and I do hope you find time to fit in visits to both blogs. There's a followers' button for this blog on the sidebar to the right of this post so please do become a follower. And there's also a new email address there for any Snippets Playground specific questions you might have. I still have the same personal email but this new email address is to help me to focus on purely Playground issues, such as linking problems if and when they arise, winners sending their addresses etc. Be sure to replace the word in brackets with the equivalent symbol.

The rules are the same, above, on their own dedicated page and the awards badges have their own page up there too - for tidiness. And, to make life easier for me I do intend to adhere to the rules rather than dithering around being overly flexible. Flipping between old challenges and this blog is something I won't be doing either, so in the 'picks and draw results' posts, I won't continue to specifically give a shout out to new Playmates.
In general, I won't be buying duplicates of prizes to make my own sample, so my own snippets make won't always reflect the prize. But there will still be good prizes of course!

Almost forgot, I'm going to see how we go with comment moderation turned off, some of you find it confusing - to be honest I sometimes do too when I comment on other people's blogs - but anonymous comments still aren't allowed.

And do please take the lovely new badge, with a built in link, from the sidebar for your own blog.
Sorry there's was so much 'admin' to cover but 'needs must' as they say.

OK, let's get on with my snippets make
s
for this fortnight:
All the 'how I made it' details are over on my own Pixie's blog, HERE.

And, here's our first prize in the new Snippets Playground: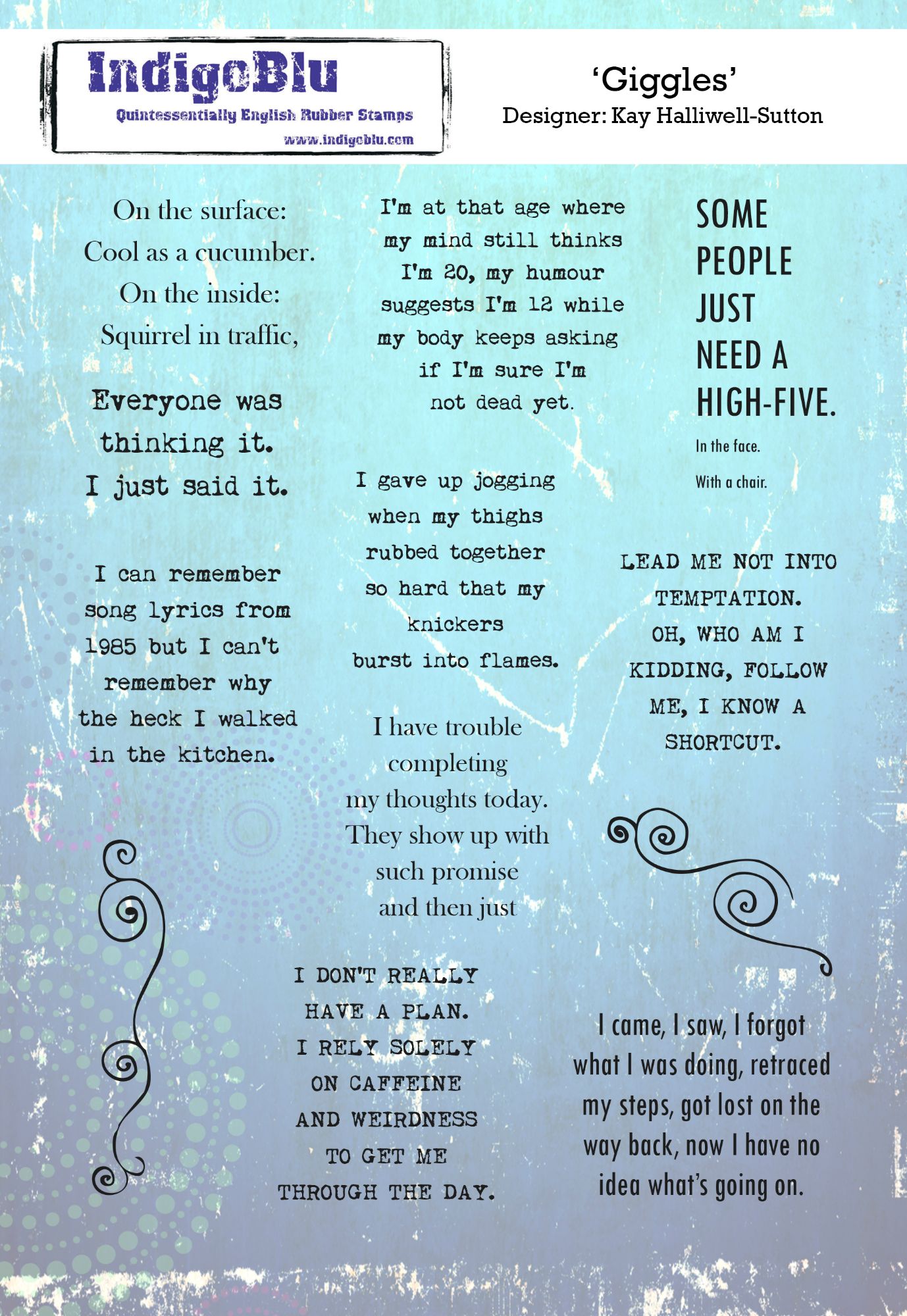 It's the two quirky Saturated Canary girlies stamps - 'Stinker' and 'Ooh La La'. Both are such fun and do make me smile. Rather appropriate for such a crazy, fun-loving group of Playmates! Plus IndigoBlu's 'Giggles' set of fun sentiments! Some of them look rather as if they've been typed on an old fashioned manual typewriter, which I think adds to their charm. I won't split the prize by the way.

As always, the Snippets Challenge will run for two weeks and the Playground gates will close at 11am UK time on Saturday 22nd January. The gates will open again at midnight UK time on the same day - and I aim to include the results of the Grand Draw as well so be sure to hop in and take a look.

There's a little shortened version of the rules as a reminder at the bottom of this post - thanks again to Loll!

We had a sprinkling of snow here on Friday but it didn't hang around, I would have loved to see Dudley doing his excited zoomies again!

Lots of love from Dudley Dog and of course me, Di.